| | |
| --- | --- |
| | |
| FIGURE 1. (Jerome Magon with his Hamlet marionette) | |
It all started with e-bay. A few years ago I punched in a search for items in some way pertaining to Eugene O'Neill, especially theatre programs for productions of A Long Day's Journey into Night. But it was something else that day that piqued my interest. It was a painting of "Peaked Hill Bars," done by Jero Magon" (whose name, at the time, meant nothing to me). We decided to place a bid which we continued to raise until the auction ended and we learned that our bid, although it was the highest, it had not met the reserve placed on the painting. So we didn't get it. Nobody did. And that would have been the end of it except that a few days later we were contacted by the seller and asked if we were still willing to pay the amount that we had bid. That was certainly o.k. with us. We sent off a check and in due time we received the painting.
The painting was signed "Jero Magon," and on the back of the painting the artist explained:
From a watercolor painted by Jero Magon on location August 1930. The house was washed into the sea on Jan. 10, 1931. Painting was the last pictorial record of the O'Neill home. Inscribed to Gertrude Bercovich with all good wishes.

Jero Magon.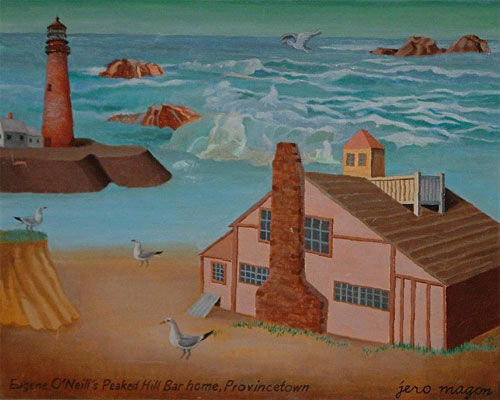 FIGURE 2. (Jero Magon's copy of his painting of Peaked Hill Bars)
(Brenda Murphy Collection)
Obviously, since Magon did the original for Eugene O'Neill, and not for Eugene O'Neill, Jr., who by the time "Peaked Hills Bar" had slipped into the Atlantic had become the last owner of the converted life-saving station originally bought for the playwright by his father, James O'Neill, but later passed on to him, the question arose naturally as to just who Jero Magon was and how was he connected to O'Neill. I considered the probability that was a two-way correspondence between Magon and O'Neill and that it had survived. A search of the likely places—the O'Neill papers at Yale University's Beinecke Library of Rare Books and Manuscripts and the O'Neill collection at Connecticut College—turned up some material. At Connecticut College I found copies of three O'Neill letters to Magon now housed in Special Collections at the University of Virginia. They were dated December 24, 1939, March 13, 1940, and October 16, 1941. At the Beinecke I expected to find Magon's side of the correspondence but came up dry. What I did find, in O'Neill's letter notebooks, copies of drafts in O'Neill's hand for three letters to Magon—none of them dated. One of them I recognized as the draft for the letter of December 24, 1939, a copy of which was at Connecticut College.
The next step, of course, was to find out just what the University of Virginia had by way of Magon—O'Neill materials. As it turned out, they were listed as having seven letters from Magon to O'Neill, along with a playbill for a production of Marco Millions, a drama in three acts, Marionette Guild, New York. May request for copies of these materials was honored, with the exception of the playbill, which could not be found. The letters ranged in date from1933 to 1941.[1]
The first letter, dated June 22, 1933, and in O'Neill's hand, carries the returned address of Casa Genotta, Sea Island, Georgia. It is addressed to Jerome Magon, Esq., 201 East 40th Street (Studio 4), New York City.
My dear Mr. Magon:

Thank you for your kindness in sending me the photographs of the marionette production of "The Emperor Jones." They are extraordinarily interesting! My congratulations! I wish I could see a performance. I shall hope to some day.

Again, thank you!

Sincerely,

Eugene O'Neill
Four months later, on October 20, 1933, still from Sea Island, O'Neill wrote again.
My dear Mr Magon:

Thank you for the water color of my old Peaked Hill Bar house! It is damned kind of you to send it, and I know of no gift that could please me [more] on a birthday!

Sincerely yours,

Eugene O'Neill
I've inserted the word "more"; but in doing so I may be distorting O'Neill's true meaning.
There are no letters for the next five years. Then, almost to the day, on October 18, 1939, O'Neill writes, this time from Tao House. The letter is typewritten and signed by O'Neill.
Dear Mr Magon,

"A Book of Puppetry" has arrived and I want to thank you for your

kindness in sending it to me. I am delighted to have it to add to my theatre

library.

Again, thank you—and all good wishes to you.

Very sincerely yours,

Eugene O'Neill
I did not find this book at the Beinecke.
The next letter, again from Tao House, is dated December 4, 1938. It carries an inside address: "Mr Jerome Magon, / 257 West 40th Street, / New York City."
Dear Mr Magon,

Much gratitude for the "Marco Millions" program and the book. The book is the most interesting I have ever seen on the subject.

I hope the "Marco Millions" production came up to all your expectations. I wish I could have seen it.

Thinking you might like to have it, I am sending you an inscribed

copy of "Marco." I am sorry it isn't a first edition. It would be if I had one,

but unfortunately I haven't.

Again, many thanks for your kindness.

Very sincerely,

Eugene O'Neill
The Marco Millions program is listed in the library catalogue of the University of
Virginia holdings but could not be found when I requested it.
A little over a year later, on December 24, 1939, O'Neill writes again. This time the name on the inside address reads "Jero Magon," not "Jerome Magon."
| | |
| --- | --- |
| | |
| FIGURE 3. (Drawing of Nicolo Polo in Marco Millions) | |

Dear Mr. Magon,

The copy of Puppetry 1939 has just arrived. Many thanks to you! The photographs of your "Marco Millions" production are extremely interesting. The sets especially catch my eye. They are excellent. And the drawing of Nicolo Polo is damned amusing.

Did you ever think of doing "The Hairy Ape"? It strikes me that in many ways it should be right for a puppet production. But, of course, my opinion is that of inexperience. There are probably difficulties I would not see.

A Merry and Happy and all other good wishes to you.

Very sincerely yours,

Eugene O'Neill
The next-to-last letter of O'Neill's side of this correspondence was written from Tao House on March 13, 1940.
| | |
| --- | --- |
| | |
| FIGURE 4. ("Fifth Avenue Paraders" in Louis Bunin's The Hairy Ape) | |

Dear Mr. Magon,

Many thanks for the pictures of the marionette production of "The Hairy Ape" in 1931. I suppose I must have heard at that time of the production, but if I did it has completely slipped my memory. Frankly, the pictures do not impress me much. "The Hairy Ape" could be done a lot better than that!

There isn't much chance of my writing a play expressly for the marionette theatre—at least, not for a long time to come. I've got so much work on hand which is behind schedule, I simply can't consider doing anything outside it.

Unless my present plans are changed by unforeseen circumstances, I won't be here much of next summer. But if your sketching tour does take you as far as the Coast, let me know at this address and if I'm around I will be only too glad to see you.

Again, with all good wishes,

Very sincerely yours,

Eugene O'Neill
The 1931 marionette production of The Hairy Ape was the work of Louis Bunin, not Jero Magon. Hence O'Neill felt free to offer his candid opinion of the production when writing to Magon, as we have seen.
The critic for the New York Times did not much like the production:
Eugene O'Neill's drama "The Hairy Ape" was recited in elliptical form last night amid the strange surroundings of a marionette divertissement fetched into the handsome auditorium of the New School for Social Research in West Twelfth Street. Well lighted, for the most part badly spoken, and handled more jerkily than is the custom in even the taut technique of puppeteering, the Marionette Studio's offering nevertheless proved that a puppet play need not be merely charming or naïve.

In one way or another the eight scenes of the play were suggested in a pace which seemed, after all, not to be so very much smaller than the Provincetown stage, where the story of Yank the stoker was acted nine years ago—that is, about five feet wide and three feet deep. But the stokehold scene was done in vivid colors, and the figure of Yank was well manipulated by Vincent Sherman, who read his lines with a Wolheim fervor.

A large share of the other puppeteering was of a distinctly inferior order. Or perhaps Tony Sarg's productions have merely made the field harder for those whose stage management does not come up to his own suave manipulation. The challenge to Mr. Sarg is, of course, now obvious. It is his turn to stage a tom-thumb "Strange Interlude."[2]
I do not think Tony Sarg took up the suggestion that he do a "tom-thumb" version of Strange Interlude.
The last letter of the batch of seven was sent from Tao House and was dated October 16, 1941. It acknowledged the receipt of Magon's special gift to O'Neill in celebration of his forty-third birthday.
| | |
| --- | --- |
| | |
| FIGURE 5. (O'Neill's letter and Magon's sculpture) | |

Dear Mr. Magon,

Much gratitude for the birthday gift! The Lucite portrait bust is damned interesting and I am delighted to have it. It is hard to believe this is your first experiment in this medium, it is so well done. I like the texture of the plastic a lot. Never had heard of Lucite before, although I know extraordinary new things are now being done with plastics.

Many thanks for your good wishes—and all of mine to you. It was kind of you to remember my birthday, and I certainly appreciate your gift.

Very sincerely yours,

Eugene O'Neill
Well, it was hardly a friendship for the ages. In fact, it was not a friendship at all. At best, it can be inferred from O'Neill's letters, Jero Magon was a fan of his, one who set gifts and, better still, used his skill and talents as a puppeteer to put on several of O'Neill's plays. For years Magon carried around O'Neill's letters to show other puppeteers and fans at festivals and the like.
For example, a New York Times report in 1963 on a gathering of "300 puppeteers from 37 states and Argentina concludes: "Jero Magon, who once presented a puppet version of 'Marco Millions,' proudly displayed a letter from the playwright. In a brief note, dated 1939, O'Neill asked, 'Did you ever think of doing 'The Hairy Ape?'"[3]
Jero Magon was not the first puppeteer to put on an O'Neill play. The Emperor Jones was done with puppets in the 1920s. Tucked away at the Beinecke are nine shots by Helen Liebman of this otherwise unidentified production. It is possible that the production in question is Ralph Chessé's production in 1928. As Chessé later recalled,
In New York in 1926, I saw Charles Gilpin play Eugene O'Neill's The Emperor Jones. The play had impressed me with its exciting dramatic climaxes that built gradually toward a powerfully suspenseful finale. I read the play, considered its exciting visual and dramatic possibilities, and decided upon it as my next marionette production. This would prove an entirely new challenge. The character of Brutus Jones is the antithesis of Hamlet. The play was contemporary, affording me the opportunity to test the potential of the marionette in a different category.[4]
Over the years Chessé would do a number of productions of The Emperor Jones. As he recalled, "Jones was always a surefire success and won the praises of audience and sponsor."[5]
It was not until 1933 that Jero Magon produced The Emperor Jones. I do not know the exact date of when or precisely where it was first produced, but it is announced in the New York Times for the end of April at the New School for Social Research.[6] At the end of the year Magon did The Emperor Jones at the Provincetown Playhouse.
To the stage of the Provincetown Playhouse, whence it sprang, "The Emperor Jones" of Eugene O'Neill returned last evening in the form of a puppet show. A group known as the Marionette Guild, which intends to present "other expressionistic marionette plays for adults," was responsible for the offering. It is reported with reluctance (for the Christmas spirit implies good-will toward men) that the audience seemed more amused by the maladroit floundering of Brutus Jones than moved by the spectacle of his torment, which somehow made one feel as though one were listening to Chopin's Funeral March played by a jazz band. The bedeviled "Emperor" Jones was undeniably a puppet in the hands of forces mightier than himself—and that's a good reason for not having him played by a puppet.[7]
The author of this one-paragraph review signed "B.C." was probably Bosley Crowther, an influential critic at the Times. However, Magon, who had a vision of his puppet work as "high art," saw his efforts "as part of the expressionist art movement of the early twentieth century." Time seems to have vindicated him. His production of The Emperor Jones is now seen as the important beginning of his personal "pursuit of puppet modernism."[8]
Jero Magon's next production of an O'Neill play was Marco Millions, at Carnegie Hall's Chamber Music Hall in 1938, using this time "marionettes and shadow figures."[9] Unfortunately, I have not seen a copy of Puppetry 1939, which contains a piece on Magon's production (see Magon's letter of December 24, 1939). I have no knowledge of any other Magon productions of O'Neill plays. Nor, might I add for the record, was Magon responsible for the marionette version of The Count of Monte Cristo presented at the Episcopal Actors Guild of the Little Church Around the Corner on December 21, 1939.[10]
But Eugene O'Neill continued to play an important part in Magon's creative life. Besides carrying around the letters he received from O'Neill, he brought the playwright into his 1976 book Staging the Puppet Show. This manual is generously sprinkled with examples and illustrations related to his own productions of O'Neill's plays. Magon also published in facsimile three of O'Neill's letters to him (June 22, 1933, December 24, 1939, and October 16, 1941), along with a photograph of the plasticene bust, as we have seen, and a photograph of Magon with Paul Robeson captioned: "greatest black actor and singer, examines Brutus Jones marionette made in his image by Jero Magon."


FIGURE 7. (Robeson, Magon and the
Brutus Jones marionette)


FIGURE 6. (Magon's Brutus
Jones marionette)
| | |
| --- | --- |
| | |
| FIGURE 8. (Drawings of Magon's "Emperor" and of Henry Smithers) | FIGURE 9. (The "sitting" Emperor Jones) |
As for the possibility that Magon's work had any influence on O'Neill's, that notion must be left to my betters to sort out. Virginia Floyd, who thinks that Magon's Book of Puppetry may have "inspired" O'Neill "to experiment with marionettes," has something suggestive to say on the subject:
In this scenario [for The Last Conquest] 'The man, Son of the Spirit' and 'Satan, the great, a Magician,' are living; all other characters are 'life-size marionettes (or dwarf ventriloquist dummies.'"[11] Moreover, "O'Neill states on November 29, 1940, that he gets 'new idea for series [of] monologue plays—short—'By Way of Obit.' for book more than stage, perhaps—scene, one character, one marionette (life-size)…." In fact, "three months before recording the notation for 'By Way of Obit,' he conceived his idea for 'The Last Conquest'; only two characters in this play's original scheme are living; all the others are 'life-size marionettes.'" "Unfortunately, O'Neill destroyed the original outlines and notes for all of these plays and provides little information about them. Two early drafts—one handwritten, the other typed—for the only completed drama, Hughie, are the sole survivors."[12]
But, as I've said, I'll leave the matter to others.
As for Jero Magon, if he achieved only a modicum of fame as a producer of O'Neill's plays, perhaps some worth by association can be salvaged for him from the fact that he was the teacher of the celebrated television puppeteer Paul Winchell. In fact, it is believed that Winchell made the dummy he used on the Major Bowes Amateur Hour with the help of art teacher, Jero Magon, for whom, in gratitude he later named his irrepressible marionette "Jerry Mahoney."[13]
One last thing. In 1971 Magon wrote to Time magazine. He wished to put in his own two cents to the important question of just who should be the Times "man of the year." His letter appeared in the December 13th issue: "My nomination for Man of the Year: John Kerry. His eloquent, haunting protest against the war may well mark a turning point in our country's 'long day's journey into night.'" O'Neill was never far his mind—to the last.
PRODUCTION ILLUSTRATIONS FROM MARCO MILLIONS (Figures 10-14):
| | |
| --- | --- |
| | FIGURE 10. ("The glow of the crystal ball illuminates the Emperor Kublai Kahn" |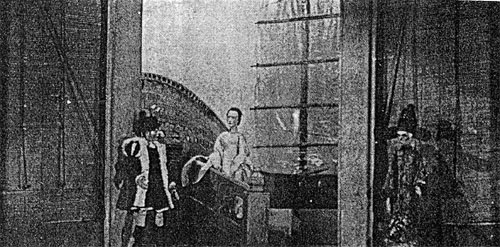 FIGURE 11. ("Lighting is carefully controlled so that images are revealed
as the actors become aware of them")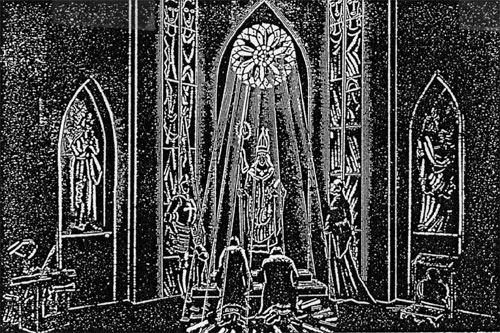 FIGURE 12. ("Light appears to filter through stained-glass window")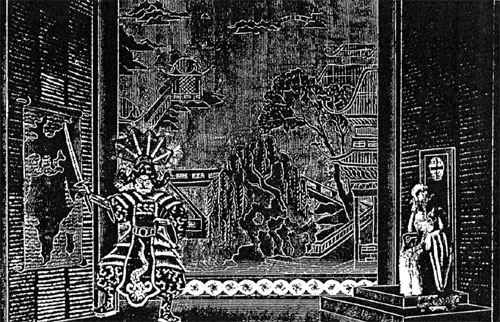 FIGURE 13. ("Reversible panels were used in left and right walls")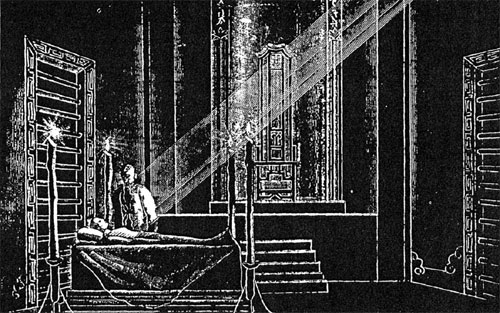 FIGURE 14. (The reverse of the panels in Figure 13)
---